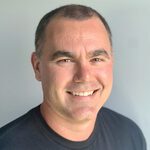 changelog.com/posts
Docker, CoreOS, and Industry Leaders Unite to Create and Support an Open Container Spec
There's a big announcement today coming out of DockerCon from Docker, CoreOS, and other industry leaders around standardizing a software container format. The result of this collaboration is called the Open Container Project (OCP). Why was this necessary, you ask?
While the rapid growth of the Docker project has served to make the Docker image format a de facto standard for many purposes, there is widespread interest in a more formal, open, industry specification.
OCP is housed under the Linux Foundation. Its purpose is to establish common standards for software containers. This looks to be a big win for open source and the software industry as a whole. It will foster interoperability while allowing vendors to add value and differentiate around the container ecosystem.
Adam caught up with Alex Polvi of CoreOS to discuss the announcement:
(We have plans for a Docker show soon. We need to catch up with all the advancements since they were last on episode #89.)
With regard to OCP, Docker's announcement post states:
I am especially grateful that Alex Polvi and Brandon Phillips from CoreOS, the founders of appc, will be joining the OCP, as it speaks volumes about our common desire to help unite the industry and to take the best ideas, wherever they originated, into something that provides the best outcomes for users and the industry
And:
While creating a standard container was one of Docker's early goals, the low-level container "plumbing" in what we are donating today represents about 5% of the total Docker code base. The Docker client, engine, daemon, orchestration tools, etc. will continue to live at Docker. We will continue to provide a well-integrated tool chain for developers. We are purposely not trying to standardize the many things which are in areas where there is still a diversity of opinions and approaches.
For all the details, read the announcement posts on the CoreOS / Docker blogs.
Also subscribe to Changelog Weekly for further coverage and linkage as things progress!