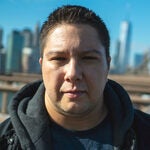 changelog.com/posts
Fenwick & West rev's startup financing Series Seed documents to 3.0 and open sources under CC0 1.0 license
It's not often here at The Changelog that we cross the chasm and talk about venture capital or startup funding. However, a recent contribution to the open source community requires it.
The Series Seed documents, donated to the startup community by Ted Wang at Fenwick & West, LLP, recently rev'd to 3.0 and were open sourced under the CC0 1.0 (Public Domain Dedication) license.
These documents are a stripped-down set of preferred stock startup financing documents aimed at creating a simple set of documents for early stage investment.
From the announcement post:
The focus for Version 3.0 is on making the Series Seed documents easier to use both online and offline. A larger percentage of closings happen almost entirely online and we modified the documents to make them work more easily with various software platforms. As one example, we've collaborated with the folks at AngelList to ensure that this version of the documents works with their online closing process.
Not only are they being modified to work more easily in online transactions, but they are now open sourced on GitHub – and taking a note from the software development and open source community on how we show off our work and collaborate to make better software.
Version 3.0 will also begin using GitHub as the platform for managing the discussion and update process for the Series Seed documents. Engineers in our community use GitHub to showcase their work, solicit feedback, and make their project better through teamwork. We are taking a page from their playbook.
Check out the Series Seed documents on GitHub. If you plan to use them, make sure you read the disclaimer!