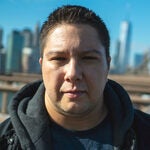 changelog.com/posts
Stripe Push is money in the bank -- the Sinatra and Mac app behind it open sourced
Let's start this post the right way. WE LOVE STRIPE!
Stripe powers the payments for our memberships, job link board and donations. I'm likely preaching to the choir here, but Stripe is by far the easiest payment platform to work with – at the UX level as well as the developer level. The entire experience of Stripe is simply awesome.
Naturally, when Alex MacCaw, Engineer at Stripe, announced his side-project Stripe Push back in February I immediately installed it. Now every time we get a new member, a new charge goes through, or a transfer kicks off I get to do a happy dance. But somehow in the midst of all my excitement of installing it, I gapped the fact that Alex open sourced the Sinatra and Mac app behind it. Whoops.
From the announcement post:
Stripe Push is a little side-project that sends you Apple Push Notifications whenever you get a new charge or transfer via Stripe. You can configure what type of notifications you want to receive and their frequency. I've open sourced the Sinatra and Mac app behind it on GitHub.
Check out the Sinatra and Mac app behind Stripe Push on GitHub, and install it on the Mac App Store.