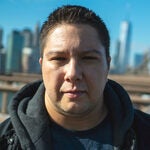 changelog.com/posts
Tumblr releases their SDK for iOS (and other official client libraries for their API)
Bryan Irace, iOS developer at Tumblr, announced in this post that Tumblr recently open-sourced their SDK for iOS as well as a few official client libraries for the Tumblr API.
We've been using this SDK in production for quite some time now and are thrilled to finally be able to share it with you.

If you're interested in integrating with Tumblr on iOS or OS X in a way that the SDK doesn't currently facilitate, please get in touch. I'm very interested in hearing any and all feedback on how we can make this as easy as possible.
Keep an eye on Tumblr's org on GitHub if you're looking to integrate with the Tumblr API.