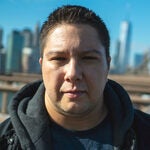 changelog.com/posts
Hull is to social apps, as Wordpress is to CMS -- a full stack social platform as a service
I've had a draft in-queue for Hull for a few weeks now. I follow Victor Coulon, who happens to be a UI Engineer at Hull, on Dribbble and saw his shot last week showing off an app that showcases Github projects for an organization or a user. It's built all in JavaScript, based on Aura JS, and now it's open sourced.
If you haven't checked out Hull yet, it's a "zero-to-app in minutes" full-stack open platform that makes it easy for developers to build social apps with open and reusable components. Right now they're in private beta, but you can register today and get on the list – they're on-boarding new users regularly.
From Widgets, widgets, widgets:
To ensure the best possible platform, we're building upon the hottest technologies, and we're open sourcing the client code.

Hull takes inspiration on frameworks such as angular.js and batman.js to provide a very simple set of data attributes, that allows you to instantiate, configure and hook-up widgets together only by declaring them in HTML.
Register for Hull, check out the source to their app showing of their GitHub open source, or read the post covering how you can build your own Twitter-like open source page.