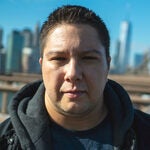 changelog.com/posts
jQuery.payment simplifies building credit card forms, validating inputs and formatting numbers with Stripe
From their blog post:
A rising tide lifts all boats, and we'd like to help improve payment experiences for consumers everywhere, whether or not they use Stripe. Today, we're releasing jQuery.payment, a general purpose library for building credit card forms, validating input, and formatting numbers. This library is behind a lot of the functionality in Checkout.
Check out Alex MacCaw's inaugural blog post for more details. You can also checkout the live demo to see jQuery.payment in action, as well as the source on GitHub.
BTW, we use Stripe to handle the payment processing for our memberships and we love it! Are you a member?
HT to Matt Vasquez for sharing with the Pure Charity team.