We've been fans of Kent C. Dodds' All Contributors spec since he told us about it on The Changelog #246. The basic idea is this:
Use the project README (or another prominent public documentation page in the project) to recognize the contributions of members of the project community.
This is a great way to give credit where it's due (for smallish communities). We have it set up on our transcripts, show notes, and website repos.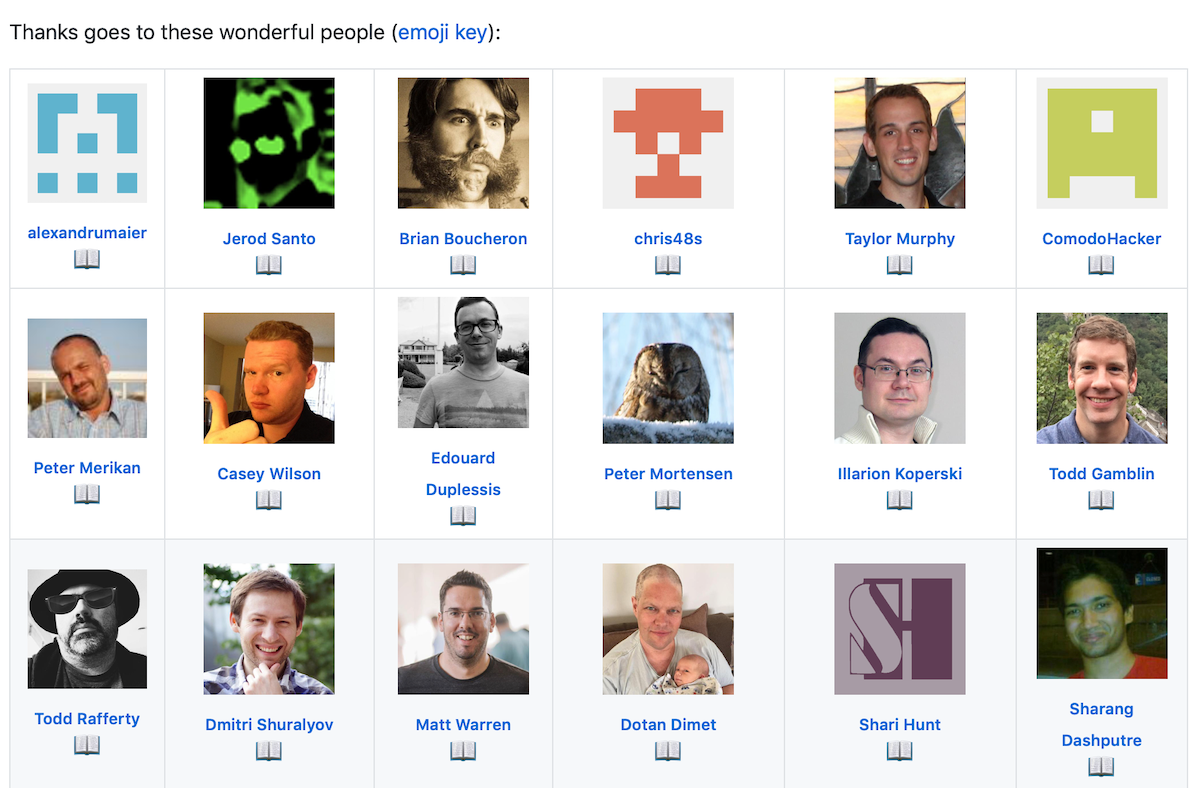 Until now, the best way to add a contributor to the list was via the CLI tool. That works great when you're at your computer in "code mode", but not when you're mobile or just browsing the web.
Kent realized this, so he opened an issue back in July of 2017: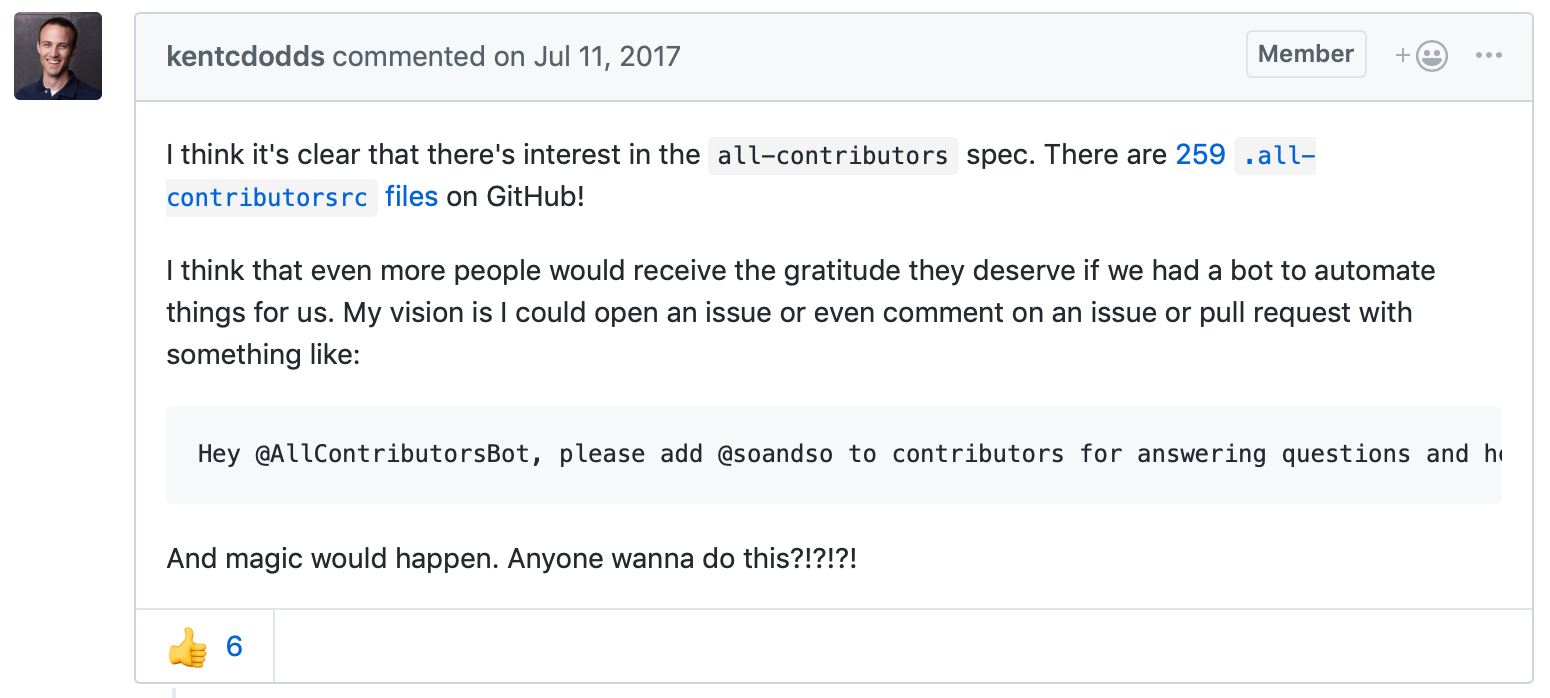 If you scroll through that discussion you'll see a handful of people (myself included) volunteering to build it, but never having time to get the ball rolling. This happens all the time with open source, but the beauty of our community is eventually someone might come along and dedicate the time. In this case, that someone was Jake Bolam.

Fast forward a few weeks and we no longer have to live use the CLI like animals The all-contributors-bot is reporting for duty! Using it is as easy as installing the bot into your repo and then @mentioning it in a comment.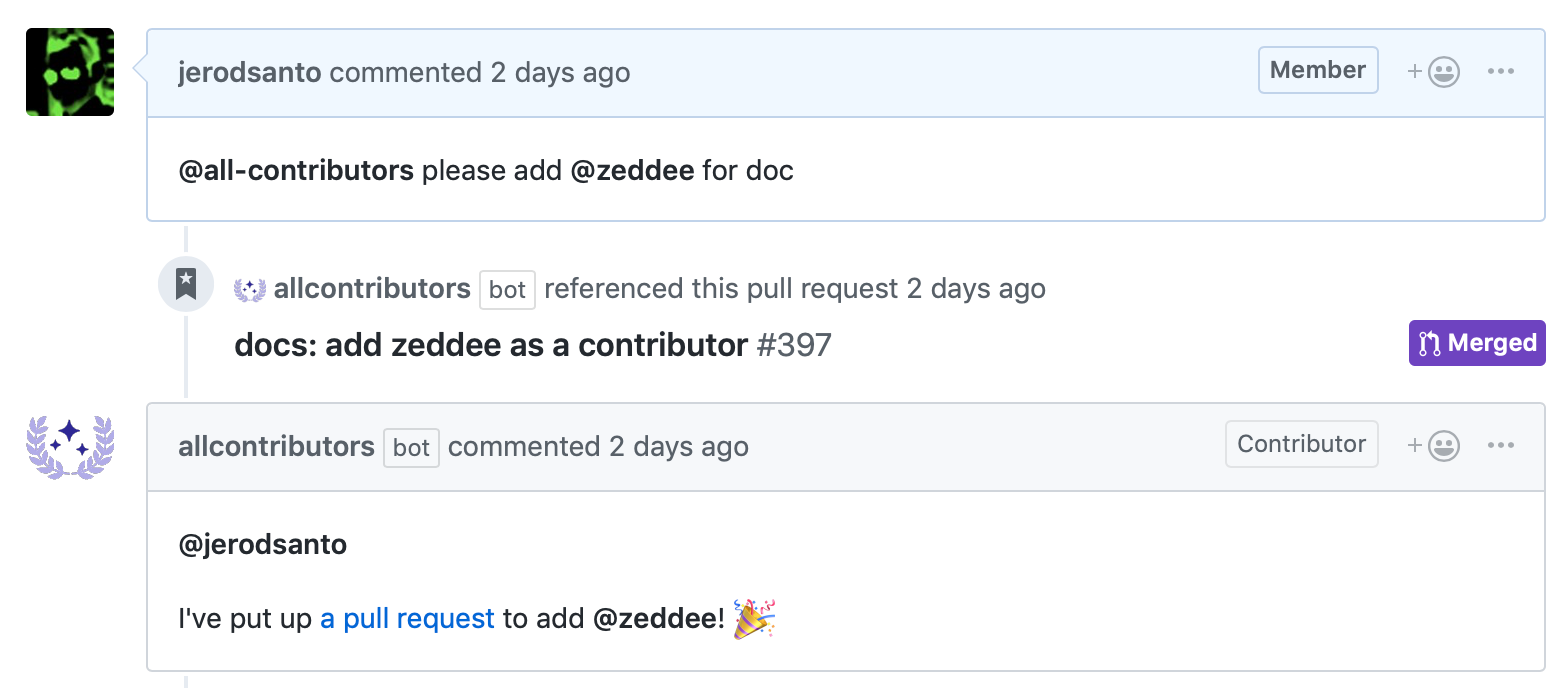 It's almost too easy 😉. There's never been a better time to set up All Contributors for your project. Go ahead, what are you waiting for?
---
P.S. you should totally listen to Kent on The Changelog 👇