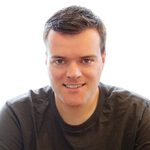 changelog.com/posts
Family and friends first, work second
Why GitLab publicly shutdown for one day
Editors note: Behind the scenes we heard about Sid's idea of "family and friends first," so we asked him to share the idea with our audience and how it's being embraced at GitLab. Stay tuned for an upcoming episode of Founders Talk with Sid. I'm sure we'll touch on this idea and more. Enjoy.
---
The recent global pandemic has been universally hard on everyone. You can't get very far scrolling through a newsfeed without an article or blog post discussing the impact that the shutdown of businesses and schools has on the psyche and overall health of us all.
Still, even in the midst of so much disruption in the business world, many people fortunate enough to still have a job find their (voluntary or involuntary) workloads have increased. The government shutdowns have left working parents scrambling to find substitutes for their children's daycare, education, and extracurricular activities, while also trying to balance adjusting to working a full-time job from home amidst it all. Simultaneously, non-caretakers have found themselves with an unprecedented amount of free time and limited recreational opportunities to fill it with, therefore feeling obligated to spend more time on work, sometimes altruistically by trying to pick up slack for their caregiver colleagues.
Even at GitLab, we've seen increased productivity as the number of merge requests for both March and April exceeded February's numbers. But as company leader, I don't see this as something to tout. This new normal is anything but normal, and we shouldn't treat it as such. Even though GitLab has always been remote and experienced less of a transition than most other companies, our team members are not immune to the stressors of quarantine. Overworking or maintaining the status quo during a crisis is not a badge of honor. In fact, I would be prouder if more employees were taking time off to reset and refresh or spend time adjusting to this "new normal" with their families.
By no means do I take this dedication from GitLab employees for granted. But I also want to make sure that we are all taking a moment to pause, regroup, and focus on ourselves, our families, and our friends.
I would do my team a disservice to expect maximum quality output and focus from them during this time. It also wouldn't align with our GitLab values. For example, we believe that family and friends should come first, work second, and we support this with a "take what you need" approach to paid time off. This is a core part of our Diversity and Inclusion value, as taking time to be with family or tend to personal needs is a crucial part of maintaining a healthy, happy, and productive life both at work and at home, and even more so now in this ever-shifting era of uncertainty.
While we try to live by this value of family and friends first, we still have a long way to go. To help encourage our team members to get a real break from work, on Friday, May 1, we closed our virtual office doors as part of a publicly-visible company shutdown. We called it our Family and Friends Day, and asked all GitLab employees to take the day off to spend the day away from their computers. Employees were encouraged to reschedule any meetings for the day and spend the time with their family, working on a hobby outside of work, catching up on household projects, or simply relaxing. I spent the day working on my new, software-defined radio.
It inspires me to see other major organizations going to bat for their employees during this time, like Apple paying both part-time and full-time employees normally through the duration of government closures and announcing unlimited sick leave for all hourly workers, and Google and Facebook offering block of emergency leave to parents struggling with disruptions to their family schedules. I'm grateful GitLab is in a stable position to afford our team members the opportunity to take the time off they need for themselves and their families and instill peace of mind that by doing so, we've got their backs covered.