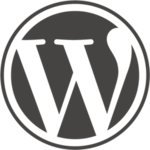 WordPress
WordPress is a popular content management system, used for websites and blogs.
All Topics
Easily interact with the WordPress API from your front-end, whether it's React-based or not. Built with axios.
Matt Mullenweg:
On Saturday I delivered the State of the Word presentation alongside Mel, Weston, and Matías. There's always a post-event buzz but I definitely noticed a change in tenor of people's thoughts on Gutenberg after the presentation and demo.
We still need to line up that Gutenberg show…